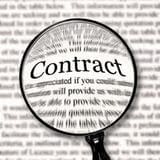 Lawyers in Mallorca
It is important that you have a good lawyer to carry out the necessary checks and administrate the legal process correctly. Your lawyer should check the title deeds, current ownership and the land registration. They should ensure the property has the correct permissions and that all debts are paid prior to taking possession. They will draw up the relevant contracts and manage the final property transfer in front of a public notary.
In Mallorca, good lawyers will invariably do more than this. They will give their best advice on all aspects of the purchase, explaining things clearly so you fully understand what is going on. We recommend you use a lawyer based in Mallorca as they are more likely to have the right contacts and be able to move things along swiftly. We also advise you meet with your lawyers well before you make an offer on a property. This will give you more confidence in the process and put you in a stronger buying position.
Bufete Morell lawyers, Palma
Our legal partners are Bufete Morell, a well-reputed firm based in Palma Old Town. Established in 1945, they are a medium size firm who take pride in working with clients from all countries and offer a friendly, accessible service. Bufete Morell specialise in property law and related matters. They also offer a range of other types of legal advice and offer professionally qualified financial advice including loans and mortgages.
If you do not already have a lawyer we recommend you meet Bufete Morell for an informal discussion. They will talk through your requirements and take you through the legal process in more detail. They will do this on a no-commitment basis and free of charge.
Gestorias in Mallorca
Bufete Morell also operate a "gestoria" – the office of a "gestor". This is an administrative office assisting clients with day-to-day financial, legal and administrative matters. Your gestor will manage things such as your yearly tax return and act as an insurance broker. They will also liaise with the authorities on your behalf, covering anything from parking fines to payment of local taxes.
There is no direct equivalent to this service in the UK but their knowledge of the way things work can be a great help. So it is advisable to get to know a gestor and discuss how they can help you to manage things in Mallorca.
Visit the Bufete
Morell website
Property purchase taxes,
and other buying costs
Key steps in the
buying process
Surveyors and architects
in Mallorca